Veterinary Therapeutic Rehabilitation Services in Rainbow City 
Our vets utilize cold laser therapy and hydrotherapy treatment to help cats and dogs in their rehab process.
Cold laser therapy provides a non-intrusive alternative for pain relief that can stimulate and enhance the function of cells, and improve healing. Numerous conditions have been shown to improve when laser therapy is used include muscle spasms, arthritis symptoms, and pain in muscles and joints.
Aquatic therapy is the use of exercise performed in warm water as a treatment to help relieve pain and increase physical rehabilitation. The water provides buoyancy that helps to reduce pressure on joints, at the same time providing resistance which has been proven effective in increasing muscle strength and range of motion.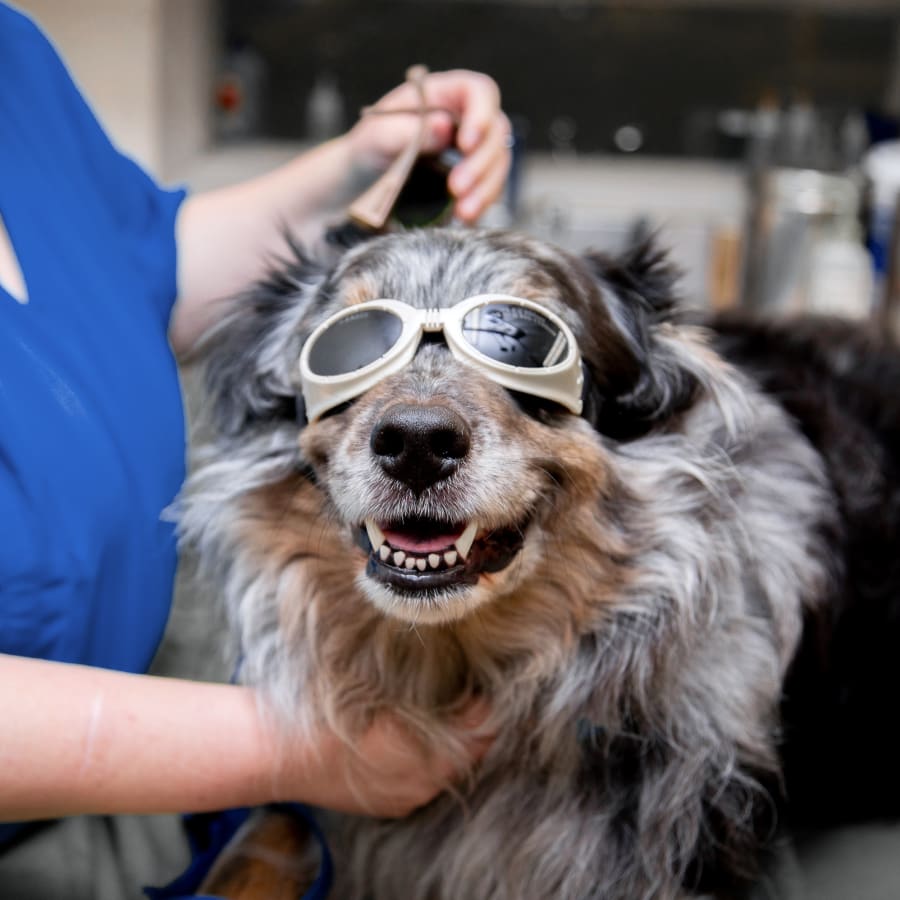 Therapeutic Laser Therapy for Pets
Laser therapy increases circulation and encourages cells to regenerate. This type of therapy can be used to benefit cats and dogs with the following conditions:
Wounds
Bone Fractures
Strains & Sprains
Degenerative Joint Disease
Inflammatory Bowel Disease
Inflammation
Osteoarthritis
Lick Granuloma
Post-Surgical Recovery
Hydrotherapy (Water Treadmill) for Pets
Joint and muscle relief results from warm water temperatures and provides safe physiotherapy for muscle conditioning. Water therapy allows pets to utilize injured limbs they otherwise couldn't to treat the following conditions:
Rehabilitation after orthopedic surgeries
Rehabilitation after neurological injuries
Muscle-strengthening and conditioning
Improving joint function
Relieving symptoms of arthritis
Treatment of spondylosis
Hip dysplasia